Céad Míle Fáilte to our website.
Our mission is to promote and further the craft of beekeeping across the Connemara region through the conservation of the native Irish dark bee: Apis Millifera Mellifera.
We endeavour to achieve this through the following main objectives:-

To promote the interests of the beekeeping fraternity for the mutual benefit of all;

To promote the conservation of the native dark bee, apis mellifera mellifera;

Native Irish Honey Bee Society

Promoting and advancing the science of Apiculture;

Stimulating and assisting in the establishment and maintenance of educational and training in all aspects of apiculture;

To promote the preservation of bees in the environment and to educate and encourage members of the Public to be consciously aware of the benefits of having a sound and healthy bee population in both urban and rural areas;

To hold regular meetings, Field Days and Field Trips for its members to educate, inform and stimulate discussions on issues of interest and importance to the practice and science of Apiculture;

To promote intellectual and informative debate within the apicultural sector of Ireland by the organisation of Conferences, Seminars and Workshops for the wider beekeeping fraternity and general public.
A important date for your Diary...because its nearly party time again for the Connemara Beekeepers!
A terrific meal, and fun and craic with spot prizes, a raffle and of course, Colleen's challenging quiz to test both beekeepers and non-beekeepers alike!

-This year we are holding our annual celebrations in The Boat Inn, Main Street, Oughterard on Sunday 17th December at 2pm.

Please can you submit your name to book your place to our social secretary, David Canavan, by this weekend; as he needs to hand in numbers for our booking.
Thank You.
Next Beginners' Course in Beekeeping 2018
Starting at the Eillis Hall, Letterfrack on 30th January 2018 at 7:30pm
Course fee of €40 for members or €120 for non-members includes:
Three weekly evening lectures
Visit to an apiary including practical demonstrations and hive inspections (This will take place during the summer months when the hives are at their busiest. Date to be confirmed depending on weather conditions.)
12 months membership of the Connemara Beekeeepers' Association (The Association meets monthly and hosts lectures and discussions on various aspects of beekeeping.)
Advice and guidance from experienced beekeepers through our mentorship programme (invaluable help when you establish your first hive!)
12 months subscription to An Beachaire, the journal published by the Federation of Irish Beekeepers' Association
Indemnity insurance.
Limited places available. For bookings and enquiries, please contact Ken Figgis ( e-mail: kfiggis@hotmail.com or Tel: 095 41092).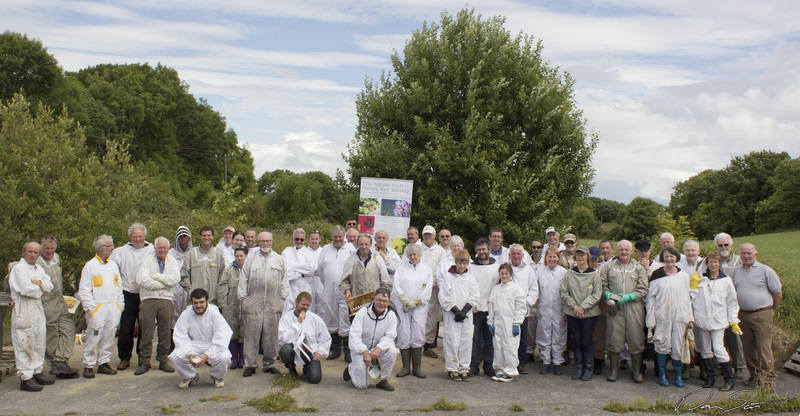 Come see us on facebook don't forget to like us.
We hope you have enjoyed your visit to our site. Please visit again at regular intervals to look at the new features and content that we are putting together.
All images © Cumann Beachairí Chonamara